Pierra Menta Days 1 and 2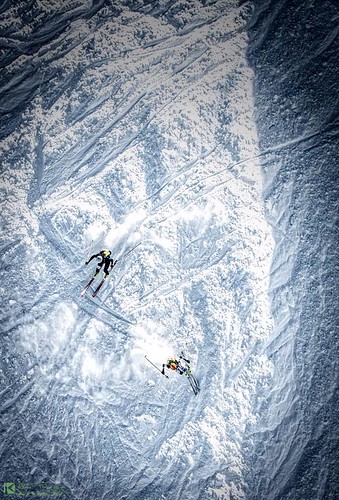 Day 1
There was an 8am start and there was chaos in the beginning with folk all over the place and a transition to skiing after 50m vert!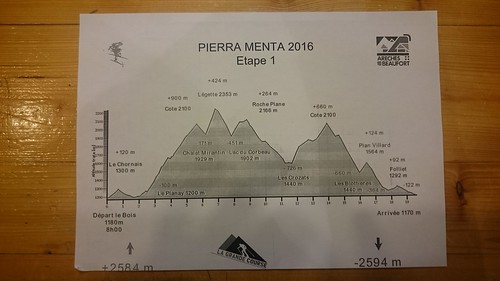 There was a small up, small down, a run, then skinning up a decent ascent. I felt strong and full of energy. A very welcome change from the previous 2 months of constantly feeling bad during training sessions.
Rob however, was quietly suffering. Throughout our training the last couple of months, he had been faster than me. I was expecting him to be comfortable with the moderate pace I set.
We think he was slightly ill or underfed. On the 3rd skinning ascent he tripped during a technical section and it became apparent that he was in a bad way.
We stupidly decided just before the stage NOT to take the tow rope with us, so I was unable to drag him up the final climbs. My only choice was to apply him with Gels and water and egg him on.
Rob put in a sterling effort driving himself to exhaustion to complete the course within the time limit. We completed the course with 2 minutes to spare and were the last team to complete the full course. He had a team of race marshals skinning being him shouting come on martini. Martini being the sponsor on his 3rd hand race suit originally worn by the legend Ola Berger.
The weather and snow was excellent. Rob ate an impressive amount of oranges in the finish tent. We worried that Pierra Menta was going to be too hard for us.
In the briefing that evening they made a special mention of our names for being the last team to make the cut off!
Day 2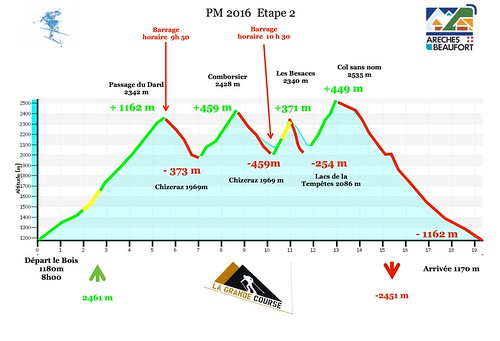 After a good feed at the charnais hotel the night before we were ready to race another day. After the previous day the plan was to take each day at a time and maybe just maybe we could complete the race.
The profile was a classic one with a long climb at the start followed by a few smaller climbs on of them ending in a bootpack. To finish, there was a long descent pierre menta style. When I say pierra menta descent I mean long, steep, with moguls and open rivers. Gnarly thigh burning stuff.
The snow was amazing up high and there were some long descents which still had loads of light powder which we straight lined. Unlike day 1 when I spotted a splitboarder hitting a sweet line and nipped over for some powder turns myself. Beddow also skied way off line and got some abuse from the Marshals.
Back to day 2, we skinned and skied much better than day 1 however the cut offs where still quite aggressive. We made the second cut off by 15 minutes.
The final descent was "shit fuck" skiing at its best; down a river ravine with huge moguls. Rob helped me down this with some good encouragement. Serious lactic action in my thighs!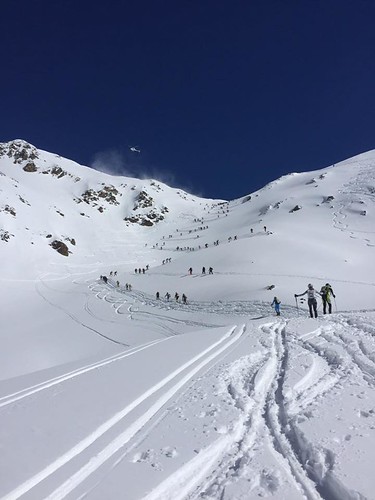 We finished 20 minutes inside the cut off and even beat a few teams! Rob was euphoric at the end and was seriously buzzing for a few hours.
I must have been quite tired as I left my Scarpa Alien boots behind the car. We then reversed out of our parking space and got a bit of resistance when reversing. Gave it a bit more gas and heard a nasty scraping noise! That was one of my boots scraping across the tarmac! Luckily it survived with just a deep gash in the plastic outer shell. Strong boots! And now even lighter :-)
I was a bit worried the boots would not survive the remain 5000m vertical mogul skiing. The jury was out!