PDG Acclimatisation Saas Fee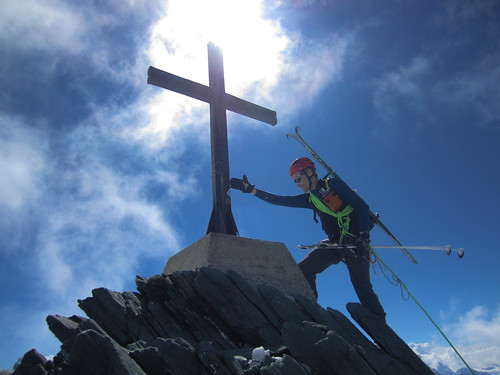 The aim of this trip was to acclimatise to skiing high in the Patrouille des Glaciers race happening the next week. We opted for a relatively high, small swiss resort called Saas Fee not too far from Zermatt where the race would start. We planned to ski some 4000m peaks, stay in some high altitude huts and rest in our apartment in preparation for the race. We stayed here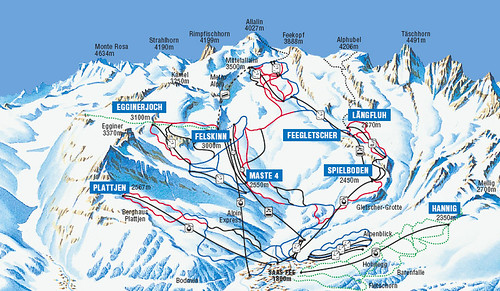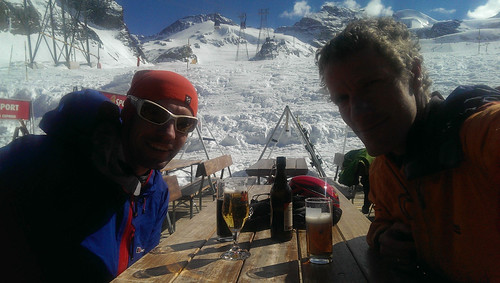 Peaks which we skied:
Allainhorn 4027m: Afternoon tour from the ski area, we got a row for starting a little late but it was a top tour with deep deep powder.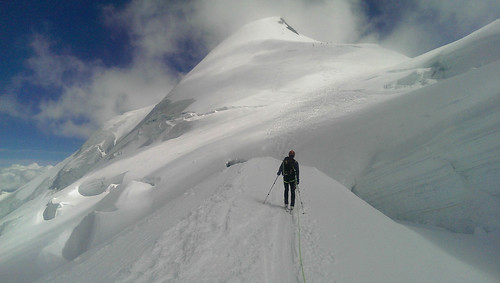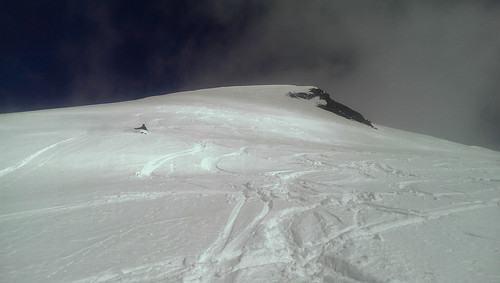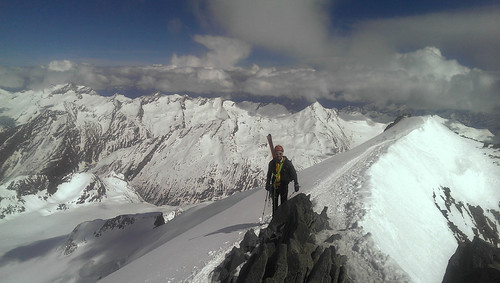 Strahlhorn 4190m: I sat this one out and waited at the Brittania hut whilst the Richard and Luke hit it late in the afternoon.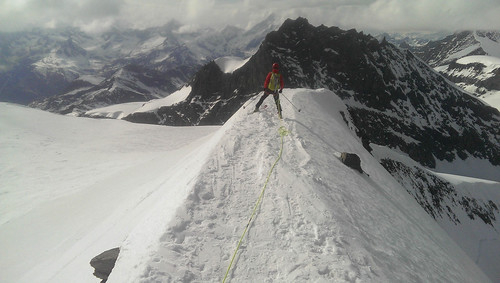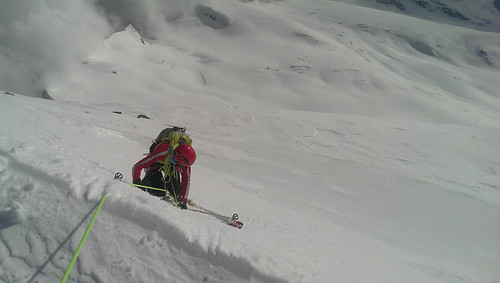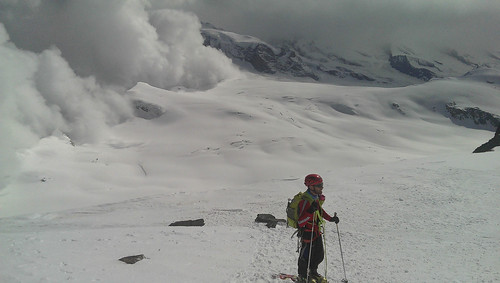 Rimpfischhorn 4199m: This was the epic of the trip. We started early from Brittania hut, skied at dawn up the glaciers to reach the col feeling tired but in good form. Then we climbed up the wrong couloir towards the summit and had to retreat back down. My lightweight fully aluminium race ice axe felt more like a toy than anything useful. Note to self: Aluminium ice axe picks suck. We then found the correct route and it was a good introduction to alpine style mixed scrambling over 4000m.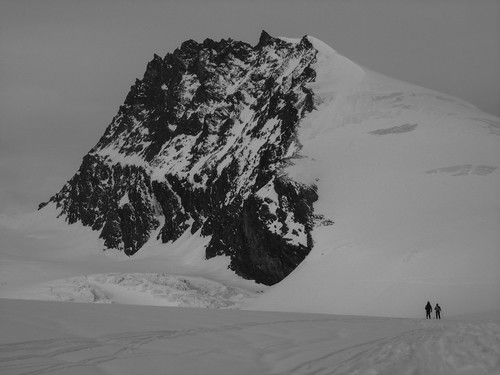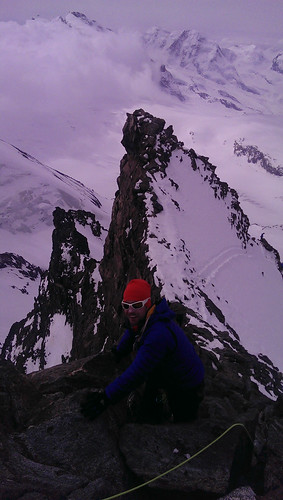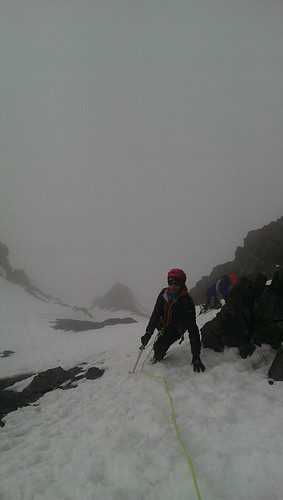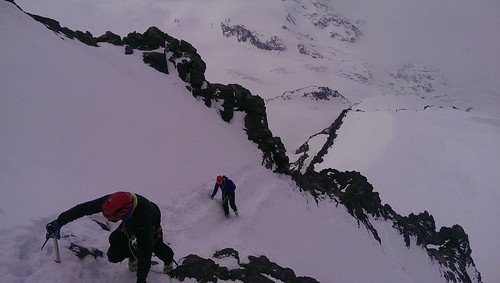 After slowing descending to the col (I was less comfortable than the other 2 and asked for a belay over a few exposed sections) we rested and drank some sorely needed fluid. From here we made the rash decision to ski to a town called Tasch instead of back the way we came. Point to points man! Its where its at :-) Some interesting skiing with crevasse and serac management followed through a full range of snow conditions. From the most rotten snow you could imagine to firm avalanche debris complete with bit of trees.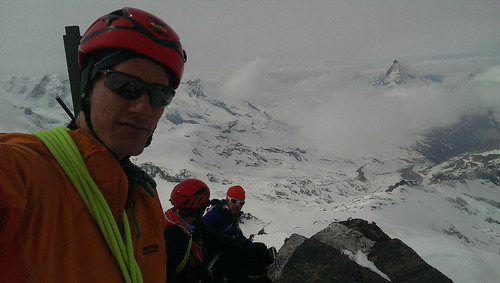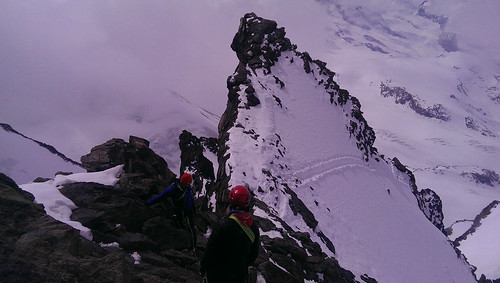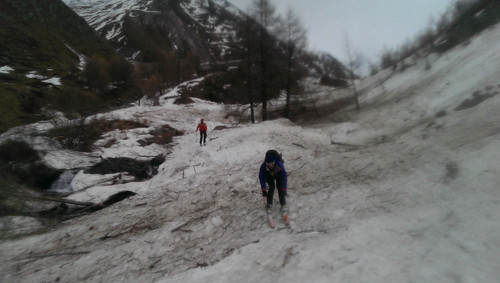 We skied for as long as the snow lasted but were still circa 500m above Tasch! It began to rain and we walked down an endless grass slope and road down to the railway station were we bought overpriced tickets for a 100min journey back to Saas Fee. It was an epic but would recommend not skiing to Tasch in spring.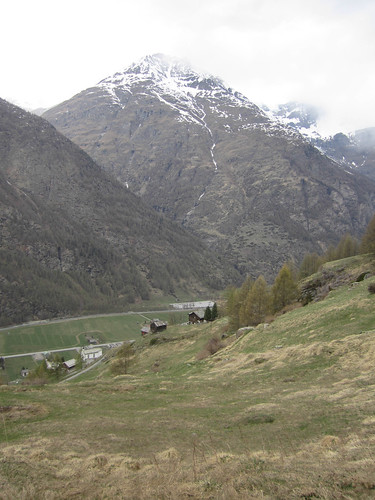 We then rested and dealt with bad weather. We spent time in the apartment and ate lots of food and drank lots of tea. It snowed 100cm in 30 hours or so and we had a few silly powder runs in extremely deep wet snow.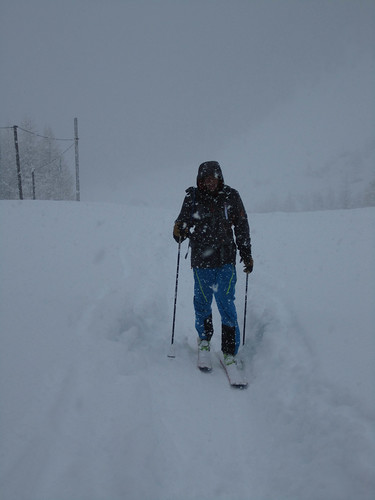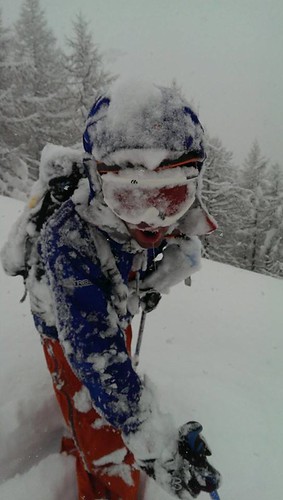 The PDG was pushed back a day due to the weather and I was secretly happy to be able to rest a little more pre race and rest my weary legs.
Overall, Saas Fee seemed like an OK resort with lots of easily accessable backcountry at high altitude. In terms of the resort, we didnt find the locals very friendly and when the ski resort closed for the season the town totally emptied. Saas Fee is purely 100% a resort now. Nothing else.
I packed my stupid amount of baggage into the passat and off we went to Zermatt to get ready for the Patrouille….