Kvaløya and Lyngen Trip Report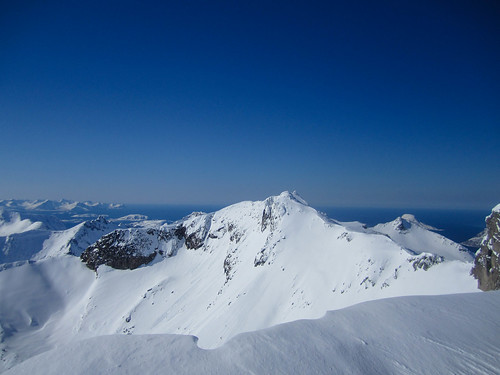 For easter this year we opted to visit northern norway again. Easter is a great time for a ski tour and as it was a late one we hoped there was still powder to be had in the arctic north.
It was decided to make this a 2 week trip as it would be great training for the patrouille des glaciers a race happening a few weeks later.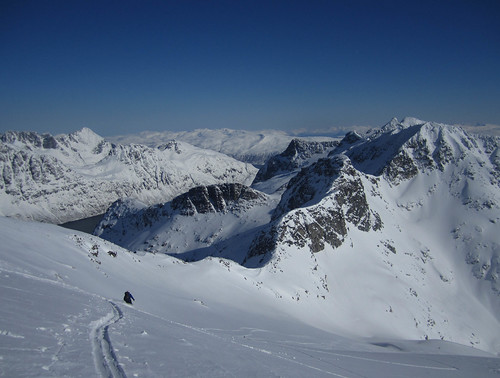 For the first week it was only Anne-Grethe and I and we decided to centre ourselves around Tromsø. Tromsø is a cool wee city built on and around an island; with loads of great ski touring mountains a short drive. For the first few days we stayed in the booking.com hotel elisabeth. It was snowing when we arrived so there was some storms to deal with the first couple of days, followed by some lush powder.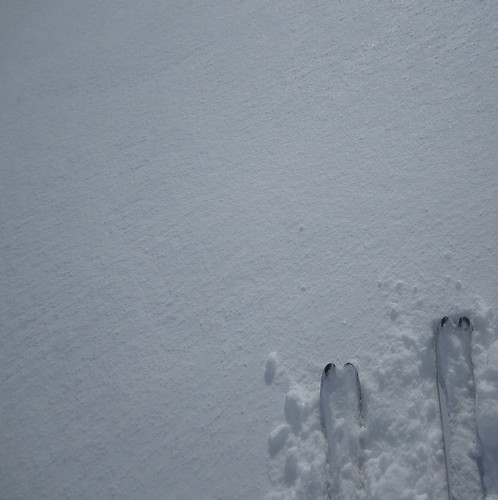 Tops which we skied were Ullstinden in northern fastland; lille blåmannen on kvaløya (excellent), kjølen on the outskirts of Tromsø, Skitntind on kvaløya (best run of the season), Gråtind (kvaløya), Buren (kvaløya bad snow for me). Snow and weather were quite variable but we had one amazing day and a few other great days.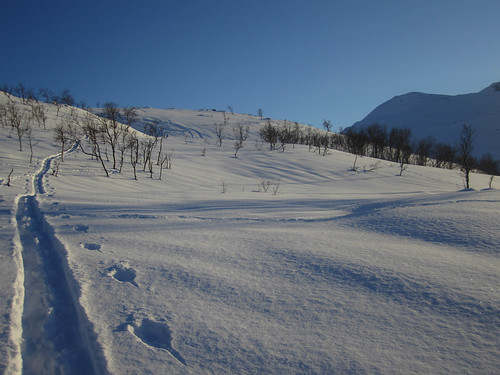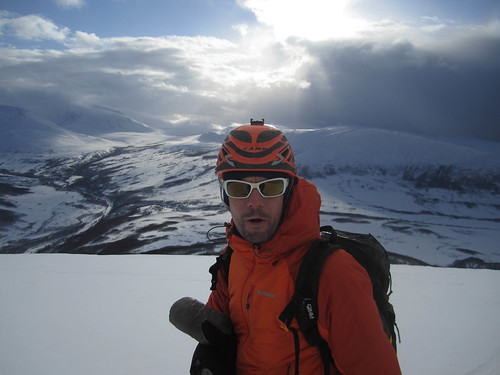 For the second half of the week I opted to pop my AirBNB cherry and stay here it was a nice spot and a pretty good base for ski touring. Kvaløya actually gets a lot of snow per year and the decent sized mountains are skied by locals rather than european holidays makers. This gives it a slightly different vibe to lyngen. Ski touring as a lifestyle rather than a holiday.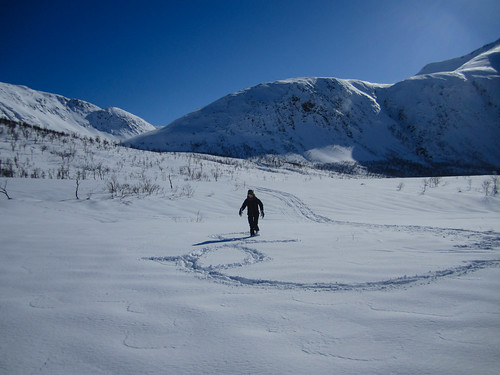 For the second week we met up with a crew from Trondheim and booked a house through MIT Fablab. I started the week with a world cup race in ski mountaineering at Blåtind back near Tromsø (laksvatn area). It was my chance to beat superstar Kilian Jornet in a race. Alas it wasnt to be and I battled with with worlds best to finish a convincing last place.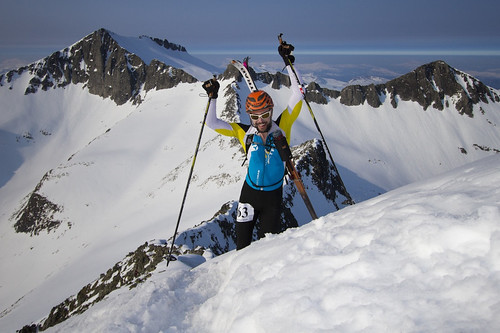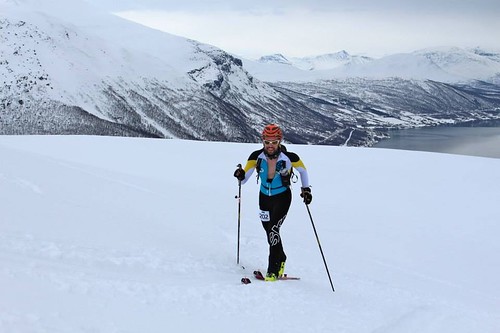 Following this it became a battle with the weather to get some skiing in. We tried our best and did OK. I need to go back to Lyngen with stable weather and ski some of the classics which have been on my list for far too long!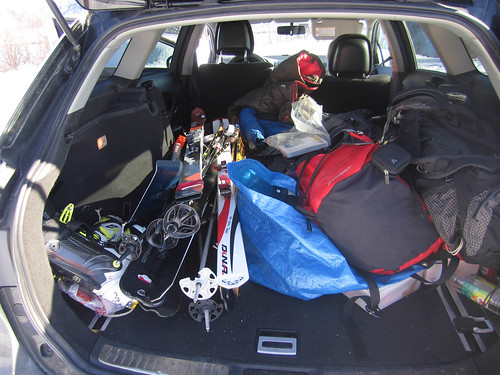 ountains which we skied were
Store Kjøstind (retreat from below top ramp due to unstable snow and warm weather)
Kjellvågtind – On Uløya made it to just below the summit in zero visibility, followed by fishing excitement when I caught 7 fish!
Powder lines in Kvalvikdalen
Kvalvikdalstind – Made it to the top of the glacier due to high winds, good skiing.
Rørnestinden powder laps good powder snow, not ideal visibility.
Fastdalstinden solo – Evening tour made it up high until blown away. Excellent snow.
Fastdalstinden 2nd attempt – Morning tour, blow away half way up another ridge.
Kavringstinden sunset tour – silver lining tour, late in the day with finally good weather, powder and sunset.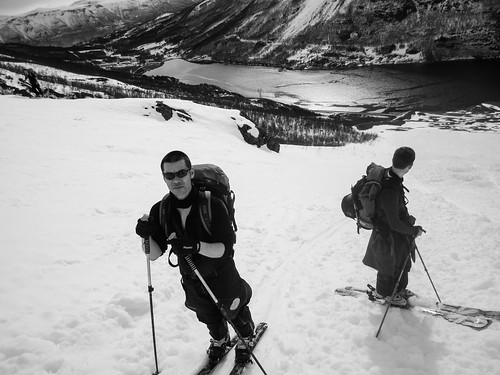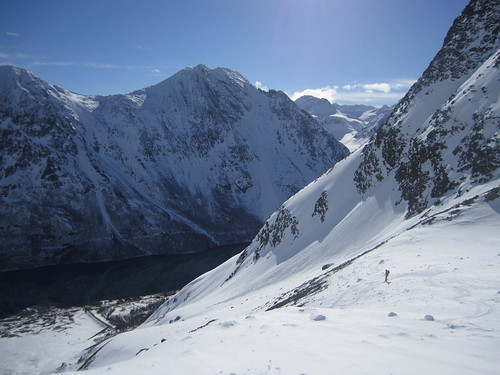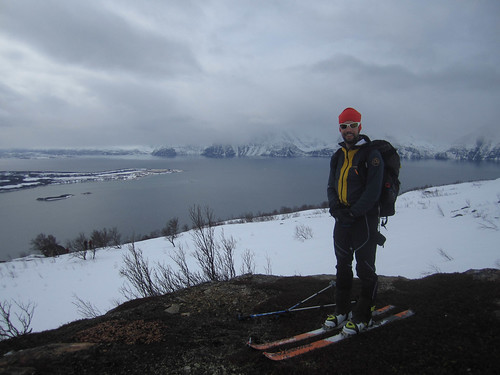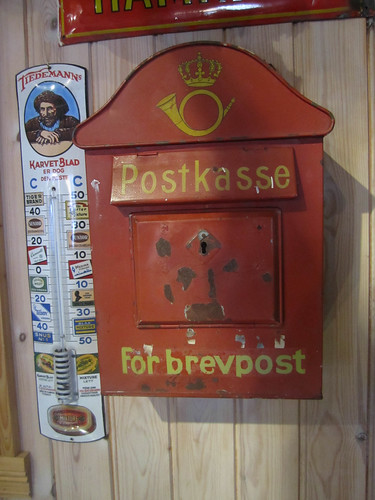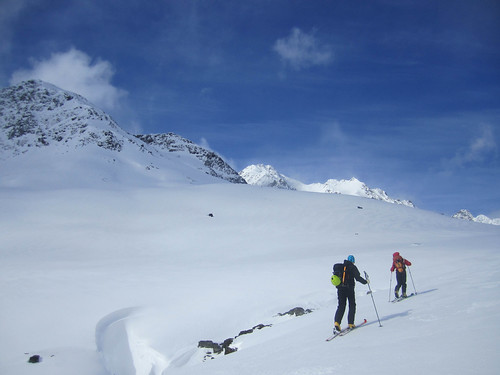 The more time I spent in Troms the more mountains I notice. It really is endless up here and it can be difficult to get good stable conditions to ski a lot of the mountains here. So basically the mountains are excellent but the weather is often shite. Fingers crossed for a trip there in the future with some of the big classics in the bag.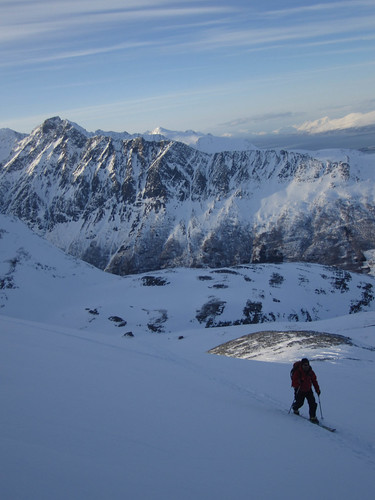 Home we flew to Trondheim where I had 16 hours to sort out equipment and travel to the alps!