Downgrade Iphone 3G from IOS4 to 3.1.3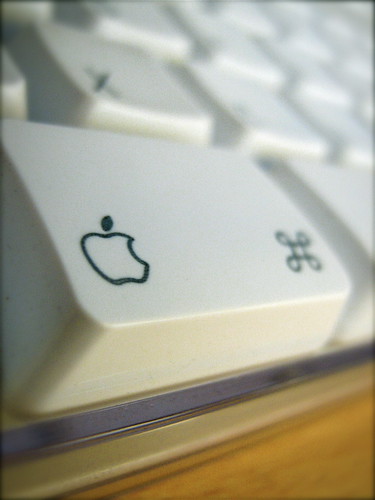 Note: This guide is only for the Iphone 3G.
Disclaimer: It is illegal to jailbreak your phone and it will void your warranty. I take no responsibility for any phone related issues due to following this guide. Use at your own risk and know what you are doing!
Rant
The Iphone 3G is getting on a bit now, its a few years old and is no longer available for purchase. If you want the latest and greatest functionality you should buy a new Iphone.
However, for most things (phone, ipod, mobile safari, apps, messaging) it is still a great phone which is as good as most smartphones.
Apple recently released IOS4 which is really targeted at iphone 4 and ipad users. The iphone 3G cannot handle running this OS and becomes slow and unresponsive. Apps often crash and something as simple as sending a text message takes ages.
Apple have tried to address this with 4.1 and the upcoming 4.2 release but essentially this is an operating system not really designed for this device.
They should really have just made this update not available for Iphone 3G users as it would have kept their devices performing well. Instead it makes the device seem slow and old and in some ways forces customers to upgrade their device.
I accept that my Iphone is an "old" device now, but dont want to cripple it with software updates.
If you are running IOS4.0 and want to revert back to the blazing fast world of 3.1.3 these instructions are for you.
Unfortunately there are many different permutations of upgrade and downgrade scenarios. I can only explain what worked to downgrade and am by no means an IOS expert.
Tools
Sometimes these ipsw files will reside on your system but download them as I did to stay with the guide.
Make sure you have Contacts synced
ake sure you have your contacts synced with your address book and dont mind losing text message history etc. Contacts are synced to the address book app and in turn you have backup this also.
Restore to 3.1.3
After you have all the files listed above do the following to restore to 3.1.3
Put the phone in recovery mode
Plug in your iPhone.
Power it down by holding the sleep/lock button and sliding to power off.
Once it's powered down, press and hold both the sleep/lock button and the home button for ten seconds.
After ten seconds, release the power button but continue holding down the home button.
If you did it right, iTunes will pop up a window telling you that it's detected an iPhone in recovery mode and your iPhone's screen will be black. If it didn't work, start from the beginning and try again.
Restore to 3.1.3
Discard the alert that you're in recovery mode. Click on the iPhone under Devices sidebar in iTunes → hold Shift → click the Restore button (if you're on OS X, Alt/Opt+Click). A pop up a window prompting you to choose a file appears. You want to navigate to the 3.1.3 OS you located or downloaded above. Select that file, and iTunes will start the OS restore process. Expect this to take around 10 minutes or so.
After its done, you may get an error message (error 1015) and your iPhone will boot up with a "Connect to iTunes" screen. Open RecBoot, and click Exit Recovery Mode. In a few seconds, RecBoot would help you out of plug-me-into-iTunes recovery mode and you'll boot right into your freshly downgraded 3.1.3.
Adapted from this excellent guide
Jailbreak 3.1.3
Start redsn0w 0.9.4 and point it to the respective original iPhone 3.1.2 firmware to proceed. Yes you need to point it to iPhone 3.1.2 instead of 3.1.3 because redsn0w 0.9.4 is still unable to validate the latest firmware.
Please make sure to check "install cydia" in the redsn0w setup.
Now make sure your device is both

OFF

and

PLUGGED

IN to the computer before you click "Next".
redsn0w will guide you through the rest of the jailbreaking process.
Adapted from this excellent guide
Unlock 3.1.3
Open Cydia and wait for it to organise itself. This took ages for me.
touch on the sources area of cydia
Touch on "Edit" and then on "Add". You will be prompted to enter a url source as seen in the screenshot below. Type "http://repo666.ultrasn0w.com" and touch on "Add Source".
Cydia will now automatically update your sources by following a series of automated steps.
Once the repository has been added successfully, Search for "ultrasn0w" in Cydia and install this application. The latest version 1.1 of this app will automatically unlock your iPhone so that you can use it with any carrier with proper carrier name/logo.
Adapted from this excellent guide
Sync with Itunes
This should copy across contacts and applications. You may need to setup other information such as music syncing and podcasting sync settings up again.
Hope this helps, and let me know of any issues with this guide.