FA Chilly Willy WI2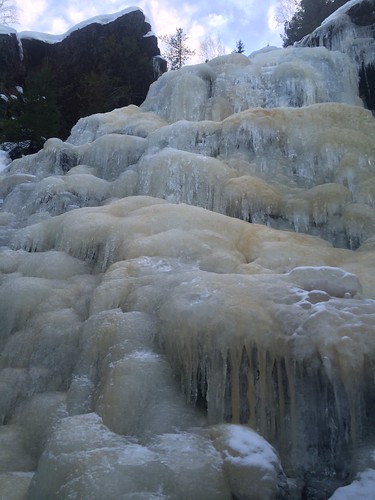 Last winter when it was colder I led my first ice route which also could be a new route. It is a single pitch WI2 if you climb the left hand side of the waterfall with a tree at the top which you can use to belay your second.
Directions
Park at the sjøla carpark on the way to vassfjellet. Walk to the far end of the car park, it is a long carpark and only half of it is currently in use. Continue until you find the "river". Follow it up until you come to the waterfall. This is actually in a similar location to an old mine.
Map link – here
Description
I think it is probably an easy WI2 but I guess this is dependant on conditions. I used quite a few screws, you could probably use less! Please let me know if you repeat this.