Haute Route - Doing it Yourself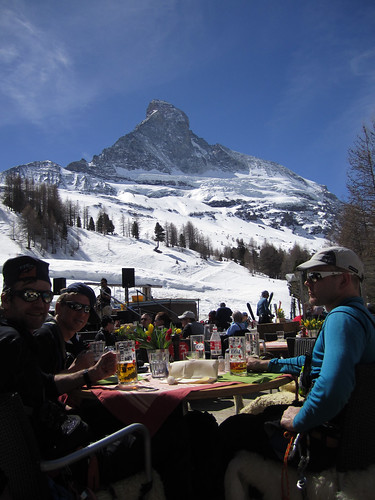 Disclaimer
You should really have been ski touring for a few years, have mountain experience, be able to navigate in the mountains, have glacier experience and be willing to plan a bit beforehand.
If in doubt, hire a guide.
Paper goods
Work out a version of the Haute route that suites your group.
Get a group together
Ideally all of similar ability and maximum 6 people. If possible, go ski touring with the group and meet a few times before the trip to go over plans, shared equipment etc.
Make sure you have the right equipment.
Sort out your equipment beforehand, make sure you have tested everything; make sure your boots are comfortable and dont give you blisters!
Book the huts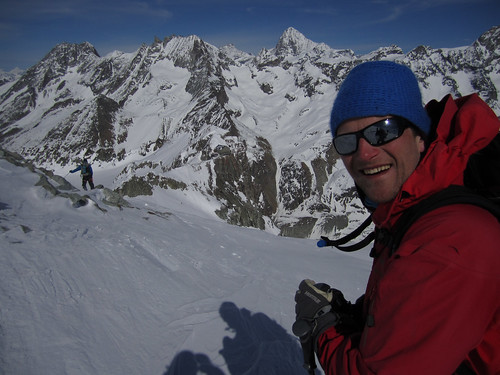 It is possible to get email addresses and phone numbers from the Swiss Alpine Club Website attempt to use broken french and book them quite long in advance. It might be worth joining one of the affiliated clubs as this results in cheaper lodgings.
Pick a time to go
We went at the very beginning of April and this was a really good time to go in that the snow was still good and it wasnt too busy on the route. Slightly earlier (maybe a week or 2) would work but you will have to check that the huts are open. Later would also work but you run into issues on the last day with being able to ski out to Zermatt depending on the snow year.
Have a wee bit of leeway in your travel plans
Bad weather may hit when you are on the trip; try to have some extra days in your travel schedule to accomodate this.
Have fun!
Any top tips or questions? Add them below.