Verbier Piste Map and Review
Verbier is a ski resort in the Valais region of Switzerland. It is known for its extreme offpiste and lively apres ski.
Places to ride
There is a lot of terrain on offer and we only managed to scratch the surface in the week that we rode there. It would take a few seasons before you could really become familiar with this ski area.
Note: If you are riding / skiing off-piste you do so at your own risk and should be using the necessary safety equipment and know how to use it.
If it is snowing and visibility is bad head to Bruson. This little area which is accessible by bus will show you a good time in the trees.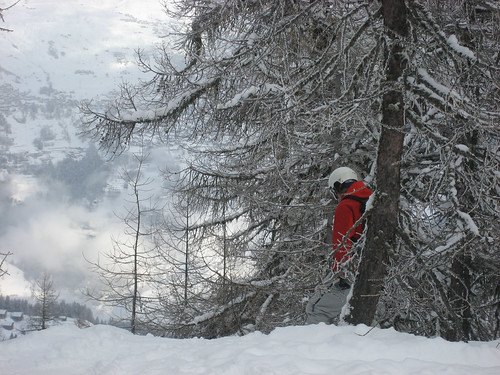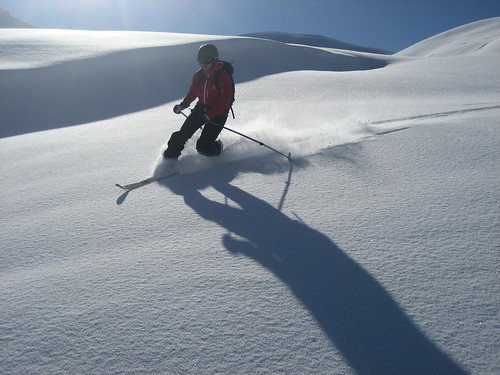 If the snow conditions are good you can ride from Bruson to Le Chable.
When the snow is good head to the controlled off-piste runs. These give an off-piste experience with some avalanche control and preparation. Vallon d'Arbi and the Col des Mines offer some great riding. Watch out for the long ski out for the Vallon d Arbi.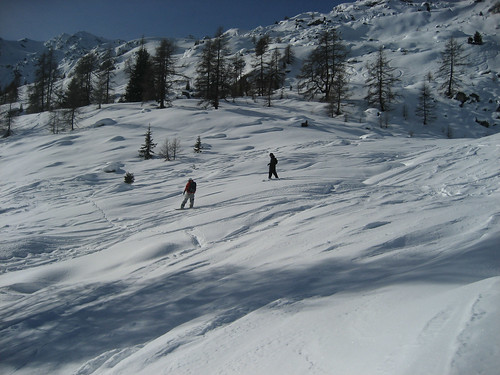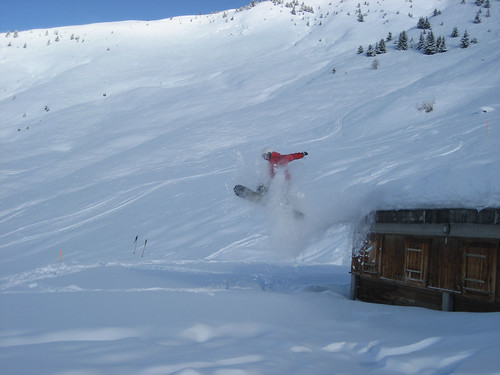 Higher up there is the genitals run which has a lot of nice varied terrain and a lot of vertical. There is the Mont Gelé cable car which takes you to the top of Mont Gele. From here there is only off-piste runs! The front side is relatively fierce with the back side offering a slightly easier route with the beginning being the most technical.
The highest lift in the resort is the Mont Fort cable car. This run takes you on a glacier so be careful to watch out for crevasses if you are venturing off piste. The snow here can be very, very lush.
For a day trip head to the top of the left Tbar which takes you to Greppon Blanc and there is a long offpiste run which takes you to a road at the edge of the 4 vallees ski area. There is a caravan here which sells tasty food and snacks. From here you can get a free bus to les masses then spend a chunk of the day getting back to Verbier. Nice open bowls followed by tight tree runs.
Places to stay
If you have a group of 6 or more I would recommend getting an apartment in Verbier village. You will have easy access to the lift system and to the afterski. The afterski access may or may not be a good thing ;-P
If you are on a budget then you can, like we did, stay in the village of Le Chable below Verbier in the valley. It is linked to the Verbier by a Gondola which stays open to 1830. We stayed in a ghetto hostel called Le Stop . The owner is friendly and it is in a old bomb shelter with 3 a piece bunk beds. The breakfast is relatively good and worth paying for. There is no luxury here however, it is cheap but also pretty extreme with no kitchen etc. Take your own stove!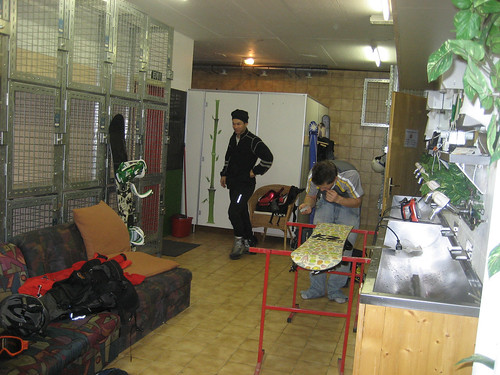 Places to party
Pub Mont Fort and Farinet are the best places to go for apres ski. Pub Mont Fort also livens up later at night as well with a couple of happy hours happening, one and 4pm and one at 10pm where beers are half price.
We were to focused on skiing to go out clubbing!
Rating out of 10
If you hit it right this is one of the best places to ride in the world. 10/10.