Recipe for Scottish Pancakes
Ingredients
1 cup flour
1 tsp baking powder
2 eggs
1/5 cup sugar
2 tbsp oil (3 desert spoons)
Directions
Add flour to bowl
Add sugar to bowl
Beat eggs in a separate bowl
Add oil and milk to eggs
Add liquid ingredients to dry ingredients
You are aiming for a runny batter consistency. If it is too sticky add milk, too watery add more flour. However, if you have followed the instructions above you should be fine.
Heat up the non-stick frying pan to medium to high heat.
Drop spoonfuls of the mixture in to form pancakes.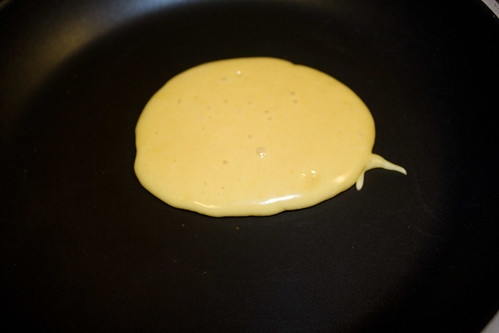 Flip over with a spatula after roughly 1-2 minutes. Look for bubbles, lift up with pancake with a knife to peek underneath.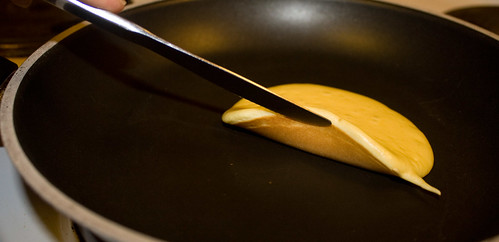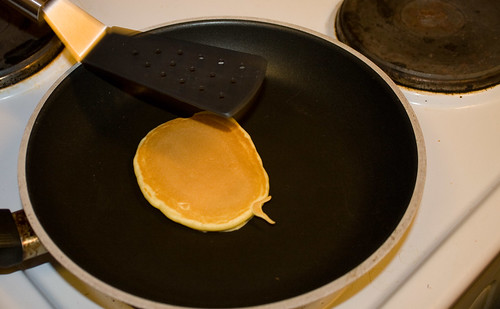 ENJOY

!

:-)